Harry Potter's Growing Up: Match Pewter Harry Potter Goblet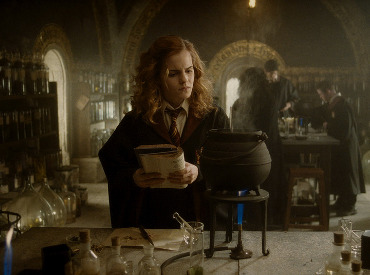 This Friday marks the a mile stone in the lives of Harry Potter fans: the last movie is being released July 15, 2011. Since the publication of the first book, Harry Potter and the Philosopher's Stone in 1997, J.K. Rowling's books have broken sales records with each volume released in the series, the last one breaking sales records on both sides of the Atlantic with 11 million copies in its first 24 hours (BBC).
Match Pewter, Italian makers of pewter and crystal dinnerware, glassware, and flatware, are fans, too. They created the Match Pewter Harry Potter Goblet. Made from the same mold as in the Harry Potter movies, this goblet is the perfect gift for any Harry Potter fan and features silver and 24k gold plating.
But if $160 for a gold and silver goblet makes even your now-of-age wallet hem and haw, you can still enjoy a drink Harry Potter style in the slightly more humble but still magical and stunningly crafted Match Pewter Wizard's Goblet. Made of the the same lead free, food-safe pewter of the entire Match Pewter line, grown-up fans and wizards can enjoy the goblet with a good English ale while younger fans can delight in non-alcoholic brews.
Perhaps a potion by the former Hogwarts Potions master, Professor Severus Snape, one that can, "bewitch the mind, ensnare the senses and even put a stopper in death."
Photo from Warner Brothers
Shop the entire line of Match Pewter goblet and chalices to bring a bit of magic and a lot of style to your home.